Biografia
Fotografo subacqueo, laureato in produzioni marine presso l'Università di Napoli "Federico II", studioso dell'ecosistema marino, nasce a Napoli nel 1970. Ha imparato sin da piccolo ad amare il mare e ad immergersi in apnea alla ricerca di polpi e ricci.
Con il passare degli anni, la passione per il grande blu, si è evoluta in pura esplorazione del mondo sommerso.
Autodidatta, inizia la sua attività di fotosub con una Nikonos III nel 1989, orientandosi sempre più verso la fotografia d'interesse biologico, favorito dalla ricchezza dei fondali del golfo di Napoli.
Le sue foto ed i suoi articoli sono stati pubblicati su importanti riviste nazionali e internazionali, tra queste: National Geographic, Tauchen, Dive Master, Discovery Magazine, Le Figarò, GeoMagazine e molte altre.
Numerosi i premi e riconoscimenti in tutto il mondo, tra cui il prestigioso "Plongeur d'Or" nel 2011 di Marsiglia.
Un suo portfolio è stato pubblicato nel numero 100 della rivista Asian Diver; alcune sue immagini sono state inserite nell'edizione unica della rivista "Scuba Diver Ocean Planet" dedicata agli artisti che hanno lasciato un segno nella fotografia subacquea. Collaboratore della nota agenzia fotografica Francese, BiosPhoto.
Nel 2016 è il fotografo della prima guida al Parco Archeologico sommerso di Baia, realizzata in collaborazione con il Centro Sub Campi Flegrei, presentata all' ADEX di Singapore.
Dal 2021 è Ambassador per i brand Seacam e Mares.
Biography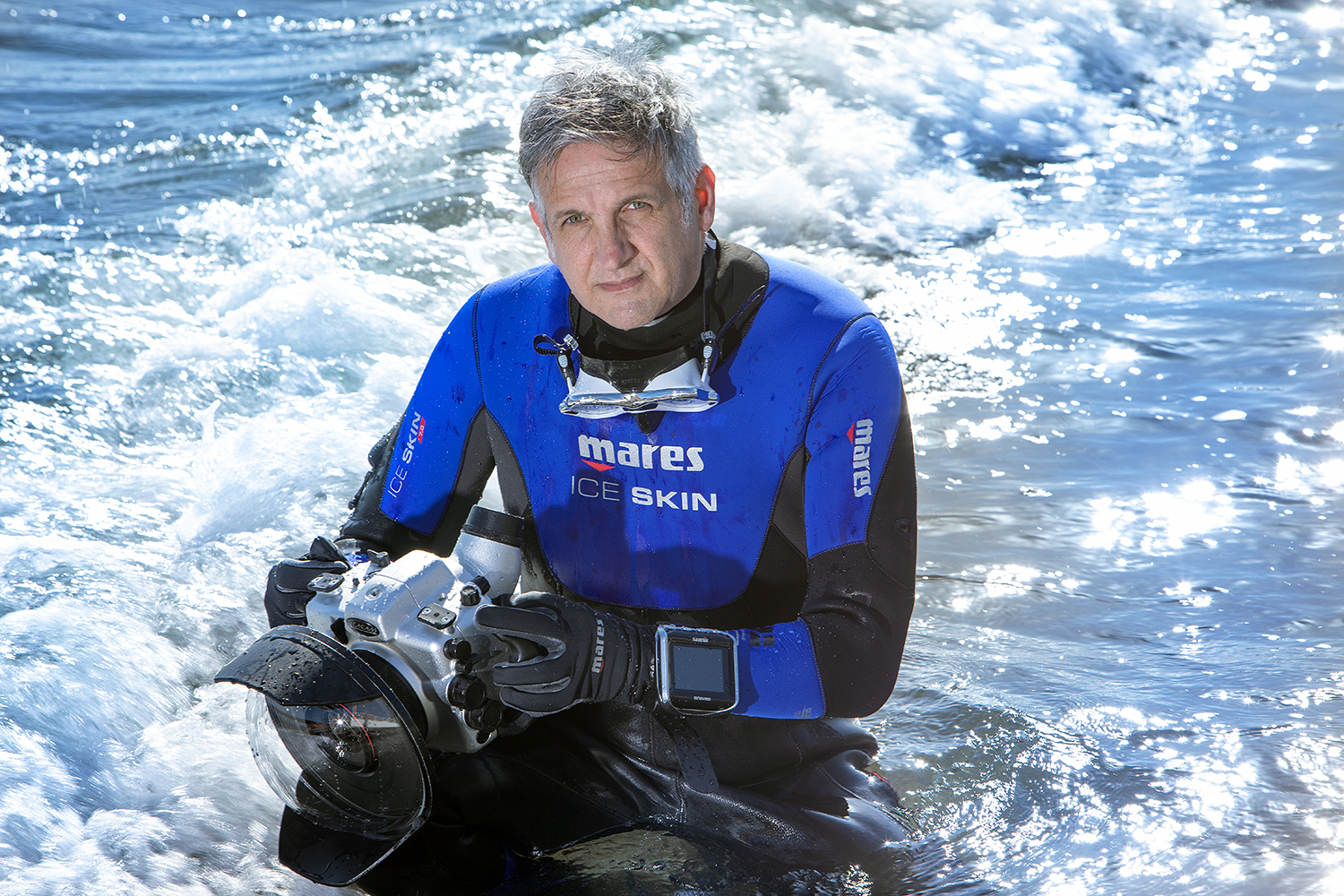 Underwater photographer, graduated in marine productions at the University of Naples "Federico II, ecosystem scholar, he was born in Naples in 1970. He learned since childhood to love the sea and to dive in apnea in search of octopus and sea urchin.
Over the years, the passion for the great blue has evolved into pure exploration of the underwater world.
Self-taught, he started his photography activity with a Nikonos III in 1989, focusing increasingly on photography of biological interest, favored by the richness of the depths of the Gulf of Naples.
His photos and articles have been published in important national and international magazines, among them: National Geographic, Tauchen, Dive Master, Discovery Magazine, Le Figarò, Ocean Planet, GeoMagazine and many others.
Numerous prizes and awards all over the world, including the prestigious "Plongeur d'Or" in Marseille in 2011.
One of his portfolio has been published in the number 100 of the magazine Asian Diver; some of his images have been included in the unique edition of the magazine "Scuba Diver Ocean Planet" dedicated to the artists who have left their mark on underwater photography. Collaborator of the famous French photo agency, BiosPhoto.
In 2016 he is the photographer of the first guide to the underwater Archeological Park of Baia, realized in collaboration with the Sub Campi Flegrei Center, presented to the ADEX of
 Singapore.
Since 2021 he is Ambassador for Seacam and Mares brands.