Univerde per la mostra mondiale Mission Earth 2016 – The sea: the blue lung of the world sceglie uno scatto di Pasquale Vassallo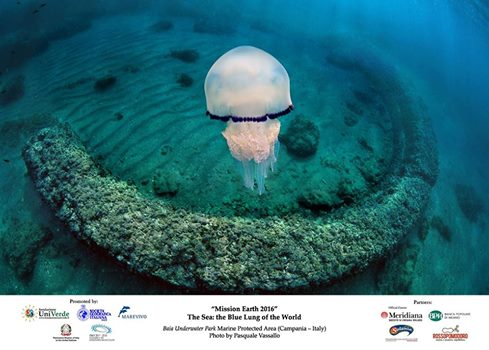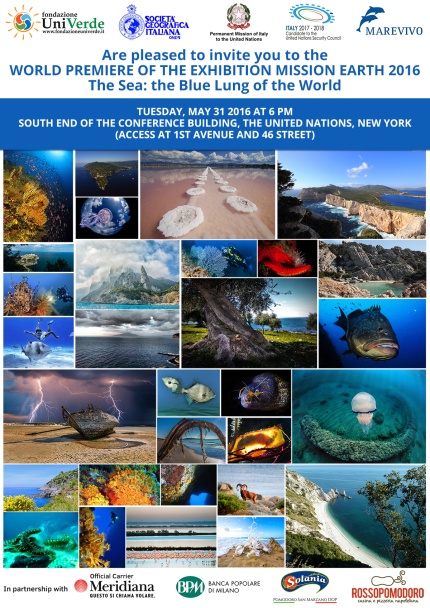 L'anteprima mondiale della mostra: "Mission Earth 2016 – The sea: the blue lung of the world" sarà inaugurata a New York il 31 maggio 2016 alle ore 18:00 (locali) al Palazzo delle Nazioni Unite in collaborazione con Marevivo e la Rappresentanza Permanente d'Italia all'ONU. In partnership con Meridiana Banca Popolare di Milano Solania e Rossopomodoro.
In esposizione le foto più belle del nostro mare, selezionate tra quelle candidate ad Obiettivo Terra, il concorso fotografico sui parchi e le bellezze della natura italiani. Oltre alla foto vincitrice, alla mostra saranno esposti altri bellissimi scatti delle nostre aree marine protette.
L'anno scorso la mostra aveva come soggetto i parchi regionali e nazionali, polmoni verdi del Pianeta, quest'anno invece le foto rappresenteranno  il mare e le coste, polmoni blu del Pianeta.
L'appuntamento è il 31 Maggio in South End of the Conference Building, the United Nations (Access at 1st Avenue and 46 Street).